A British woman posted images of a luminous cloud formation with what appeared to be the late Queen Elizabeth II's silhouette. Amazing images taken by British residents shortly after Queen Elizabeth II's death appear to depict a silhouette of the monarch.
As she was driving, Becki Luetchford posted the pictures shortly after the longest-reigning king passed away. A profile of the Queen with what appeared to be wings and the imperial crown on her head could be seen in the luminous cloud.
The woman contacted Daily Mail with the photos, which she claimed were taken at dusk not long after she learned of the Queen's passing, according to the publication. She described it as "quite sad as she enters paradise."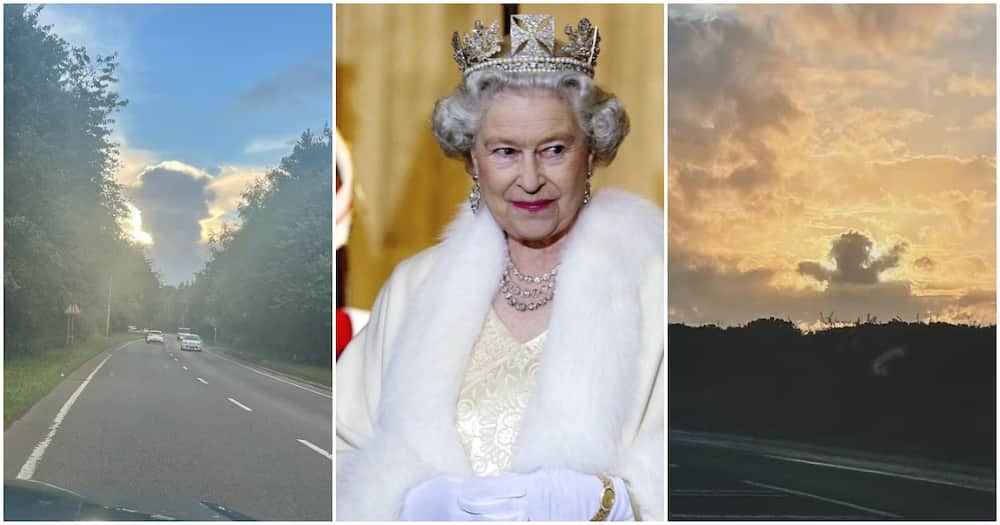 Photo: Becky Luetchford, Royal Gallery, Leanne Bethell. Source: UGC Glowing cloud
"My husband observed in the sky a cloud pattern that resembled the Queen on this important day of her passing," a woman by the name of Alice wrote alongside a nearly identical shot she claimed was taken in Bristol.