From Raila Amolo Odinga to Kenyans
Beaten For You, Beaten By You.
For your sake I fought the Nyayo regime. A dragon not many dared to face.
I was beaten into submission but I never let go.
I was restrained and sent away from my family so that you would be free and have time with your family today.
My whole body aches.
My spirit is still shaken from the trauma I underwent at the Nyayo torture chambers.
I sacrificed my youth so that you would enjoy yours today.
Precisely, I paid the ultimate price.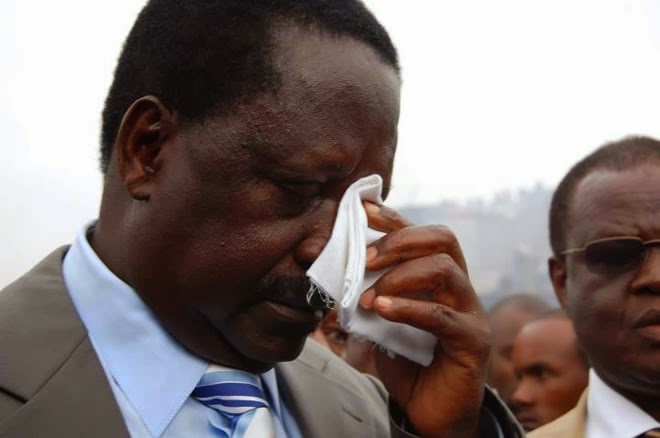 After all I have done for you, I consistently kept asking for one favor.
To represent you as your Head of State.
To fix the things that are ailing you today.
To promote social justice and human liberties.
To orchestrate an economic liberation.
To uphold the rule of law.
To set up systems for posterity.
However, each time, you wished otherwise.
More recently, you started claiming that you are not interested in history.
A history without which you would not be as free as you are today.
You consistently allowed me to be rigged out.
You on several occasions voted me out.
Still, like a good father, I never gave up on you.
I still offered myself for election.
But I only ended up subjecting myself to more humiliation.
I have been celebrated elsewhere,
I have been feted all over the world,
Accolades, titles, roles and responsibilities.
I only lacked the right recognition here in my home country.
As I take a bow,
I have no regrets. Only fond memories.
No bad feelings. Only glad tidings.
No bad blood with anyone. Only love for all
I now accept that I was never destined to captain this ship.
As I retreat to my rural home, I wish someone else would take up my place.
A selfless Kenyan.
A fearless one.
A just one.
May God bless you,
And may God bless Kenya.
Rt. Hon. Raila Amollo Odinga.